Automobiles
Google's Waymo Self Driving Car Unit Starts Robo-Taxis In San Francisco 
Waymo One currently delivers rides with a network of 600 autonomous cars from Phoenix 24 hours a day, seven days a week.
View Photos
Waymo's fleet includes the Jaguar I-Pace and Chrysler Pacifica Minivan
Waymo is the pioneer of the self-driving cars, but it has been beaten to the punch by Chinese rivals AutoX and Baidu to deploying robo-taxis. Well, this wasn't going to stand for long as it has started tests of its robo-taxis in San Francisco. 
Waymo had deployed its ride-sharing service in Phoenix, Arizona earlier in 2020 called Waymo One. For the first time, it had also started testing the service without safety drivers in the area, but now a more full-fledged expansion is happening.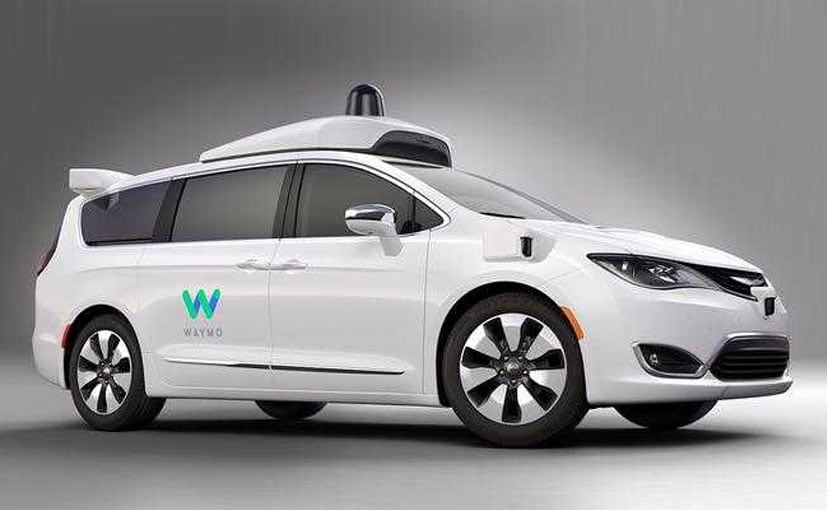 Experts have predicted that the pandemic is accelerating the adoption of autonomous vehicles for transportation and delivery. Overall, global trust for autonomous vehicles has also grown by leaps and bounds in the last three years as the technology has progressed. 
Waymo has Chrysler Pacifica and Jaguar I-Pace electric SUVs which have driven over 20 billion autonomous miles through computer simulations and 20 million autonomous miles on public roads in 25 cities. 
Now Waymo employees in San Francisco will use the Waymo One app to hail rides. They will be prompted for pick-up and drop-off points before being given an ETA. This is similar to a typical ride-hailing app. 
Till 2019, Waymo had a fleet of 153 cars and 268 safety drivers in San Francisco alone, though its latest fleet size is unknown, though presumably, it has increased. These vehicles were deployed in San Francisco to deliver packages for non-profits after the pandemic induced halt in testing. 
The ride-sharing service is now expanding to California 
"We're beginning with a limited number of cars and riders and will scale over time. These rides are being offered with a single-vehicle operator," a Waymo spokesperson said. 
"The initial program starts this week and will last for several, but we plan to grow it over time. We don't have any specific timelines to share about when (or where) we'll be offering a public service. It's worth bearing in mind this is for early product testing and continuous improvement, and there are many further steps we'd need to go through … before we could deploy a service to the public," Waymo added in a statement. 
Waymo has a permit from the public utility commission in California that's part of the procedures to run an autonomous vehicle passenger service pilot. This is separate from the California Department of Motor Vehicles (DMV) under which 66 companies have permits. 
Waymo One currently delivers rides with a network of 600 autonomous cars from Phoenix 24 hours a day, seven days a week. It also has a partnership with LYFT to deploy 10 cars on the Waymo One platform. 
0 Comments
Currently, it is on track to having more than 60,000 Pacifica minivans from Chrysler and 20,000 i-pace electric SUVs from Jaguar. It also has a deal with Daimler for developing self-driving semis. 
For the latest auto news and reviews, follow carandbike.com on Twitter, Facebook, and subscribe to our YouTube channel.