Health
Covid19: Explain to children about corona and vaccine with the book 'We for Virus' and 'Vaccine'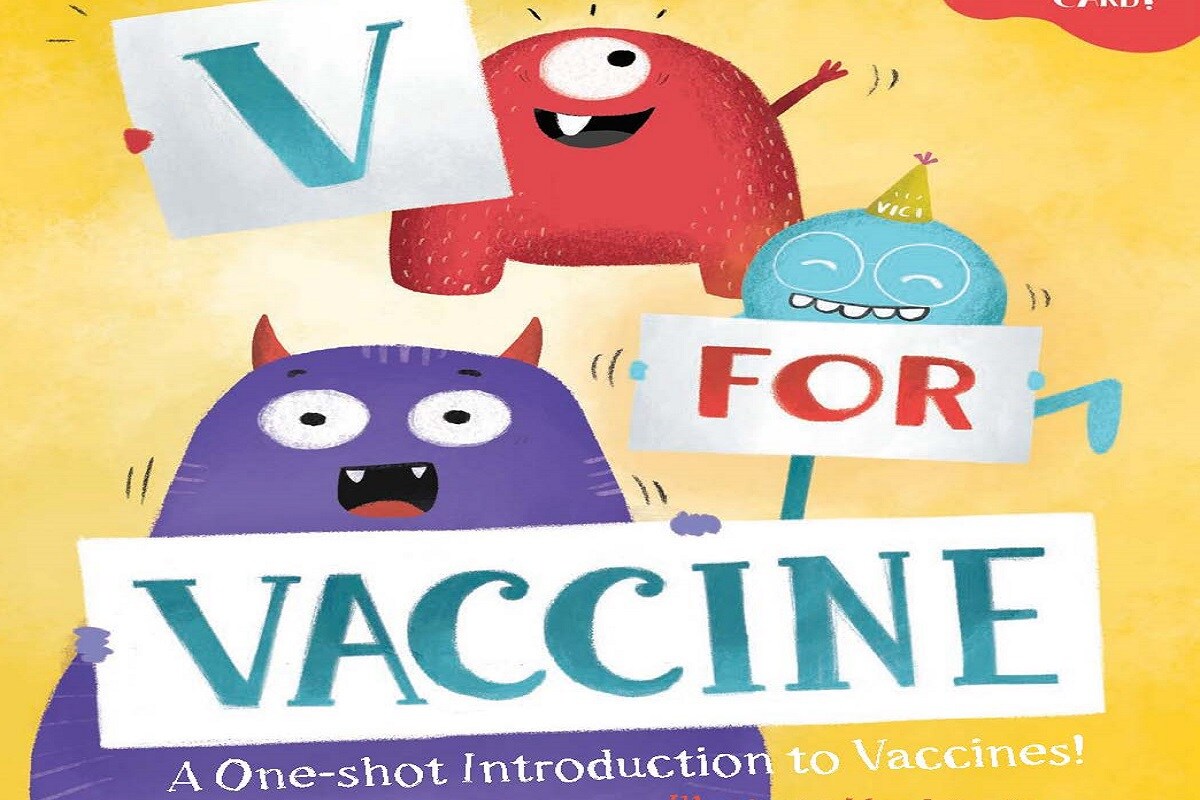 With the book 'We for Vaccine', you can easily explain to children about Corona and Vaccine Image Credit: harpercollins.co.in

V For Vaccine: Vaccine memory for children is always associated with needle prick. In the Corona era, explaining the ABCD of vaccine and its importance in their language will now make the book 'We for Vaccine' easier.

If someone is asked to tell about the words that are on everyone's tongue for the last few months, then without doubt, only Kovid-19 vaccine will come out from everyone's mouth. When, for most children, the term Vaccination has meant a lot of pain, for them, it only involves pricks and memories of needles. So it is important to tell many of them why the vaccine is made and what are its benefits. A new book, V for Vaccine: A One-Shot Introduction to Vaccine, has come out to clear such myths in the innocent minds of children. This unique story book 'V for Vaccine' about the A to Z of the vaccine comes with vibrant illustrations and easy-to-understand formats, as well as the prick and pain of putting the vaccine on children Written for the purpose of forcing.
Learn V for Vaccine Book:
Harper Collins Children's Books has published this book. This is in the form of Vibrant Illusion and Question and Answer. We have tried to explain and tell children about the vaccine in the same way in the V for Vaccine. In this, the introduction of children from these three characters Veni, Vidi and Vicky has been done. All three characters love sports, books and food, but most of them love to talk about things starting from V-letter. According to Isha Nagar, the creator of this book, this book was the idea of ​​Tina Narang, publisher of Harper Collins Children's Books. He felt that this is a very accurate subject in this era of panademic about which children should know and understand. And in this way this important information can be easily accessible to the children.
Read also:Does the child talk and stubborn? These tips will help you
Three monsters give vaccine information:
In the era of Corona Pandemic, these three characters of the book, Veni, Vidi and Vicky who we have come to see, are seen standing with what we have faced and which we have won. It is also a kind of play on Letter V. In this, instead of showing the main characters as children, they are shown as Monsters. Those who published the book felt that children can relate better to these lively characters. In comparison, the actual pictures of the vaccination of children can be very scary for them.
Read also:The child will become a better person, these 10 parenting tips will help you
What is the vaccine told from the pictures:
In this book, children have tried to calm the curiosity of children about vaccines, antigens and Kovid-19 through an easy format. In this, such pictures have been made with questions like what is the vaccine so that children can easily understand it. For example, in the boxing ring, the vaccine is depicted fighting the bad germs. The V for Vaccine also talks about children's antibodies in simple terms – when harmful substances enter our body, the immune system produces and detects substances such as antibodies.
To tell children about antibodies protein, they have been shown as superheroes of small shapes like Y. In this book, inputs are also given from Dr. Gagandeep Kang, Professor of Microbiology at the Wellcome Trust Research Laboratory, Division of Gastrointestinal Sciences at Christian Medical College, Vellore.