Health
Experts said, if the third wave of corona comes, then the patients of this disease may suffer the most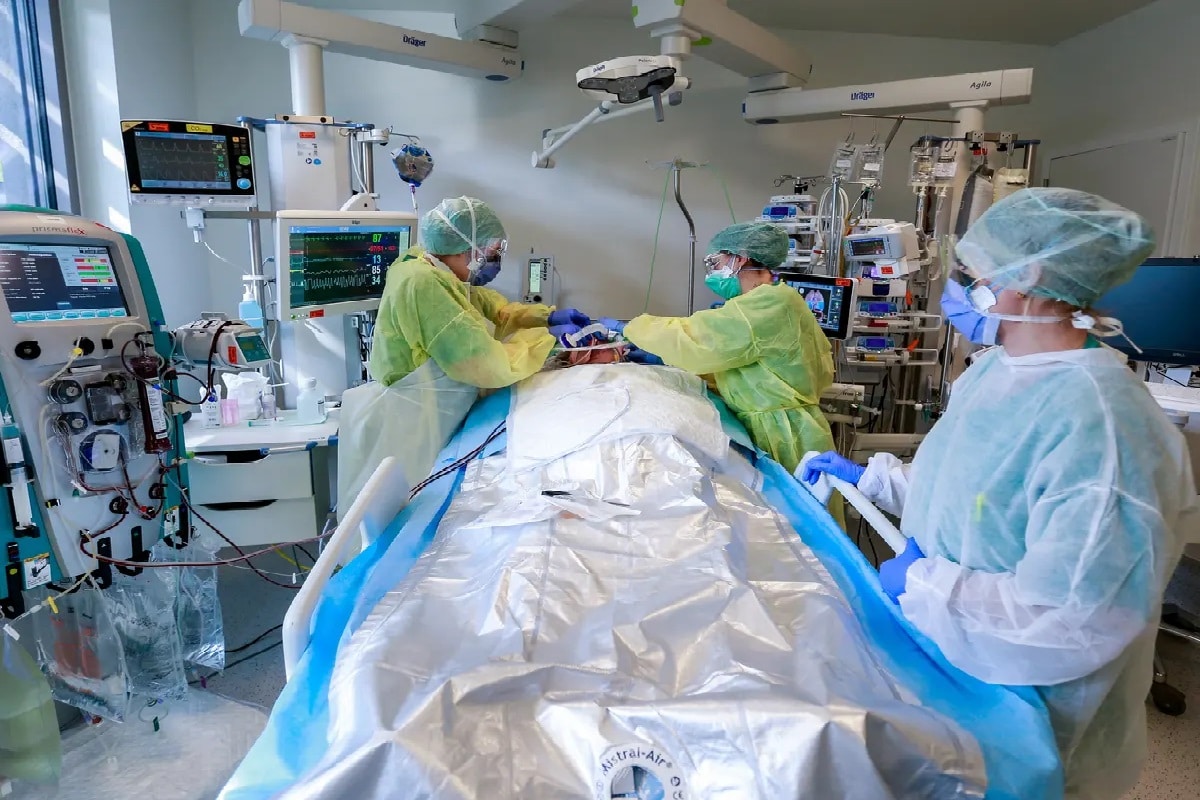 New Delhi. After a slight increase in the cases of corona in India, fear of third wave is being created among the people. Along with this, after increasing cases in the world, scientists have also predicted the next wave of corona in the country by August or September. Along with this, the central government has also asked people to take utmost vigilance and caution in the coming three months.
However, in the midst of this fear of the third wave, health experts are concerned about a disease other than corona, whose treatment has been interrupted in the previous waves due to the increase in the cases of corona and it can be feared even further. This is the reason that along with the arrangements being made for the corona, experts are advising to maintain better infrastructure for the treatment of other dangerous diseases as well.
Dr. MC Mishra, former director of the All India Institute of Medical Sciences (AIIMS), says that cancer patients may have to face problems if corona patients increase. Looking at the past experiences, due to Kovid, OT and OPD were closed in many hospitals. Due to this, people had to wait a long time to get cancer surgery done.
Even now, if there is a wave and the cases increase rapidly, then operation theaters may have to be closed for security reasons and also for the management of Kovid patients in the Kovid Pandemic. During Kovid, medical staff is also deployed in Kovid Emergency. Apart from this, beds are also used the most in emergency services. As a result, many serious diseases cannot be treated immediately. Of these, cancer is the main one. In such a situation, it is necessary that continuous focus should be kept on the treatment of cancer patients.
Dr. Satpal, a well-known public health expert retired from NCDC, says that during the first and second wave of Corona, one thing was seen that the big hospitals were converted into Kovid Care Centers. After that, the treatment of other diseases was stopped for some time. During the Kovid Emergency, many such hospitals were made Kovid Hospitals in Delhi itself, where cancer or cardiac diseases have been treated prominently earlier.
Dr. Satpal says that even in the second wave of corona, cancer patients had to face a lot of problems. Right now the cases of corona are very less, so the facilities for the treatment of all diseases are open, but as the corona case increases, the challenge arises in the treatment of other diseases. Therefore, it is an appeal to the governments that during the corona, arrangements should be made for the patients suffering from other diseases.
Read Hindi News see more online Live TV News18 Hindi website. Know related to country and abroad and your state, Bollywood, sports world, business News in Hindi.