Health
Marjari Asan and Surya Namaskar are special winter postures, learn from yoga expert Savita Yadav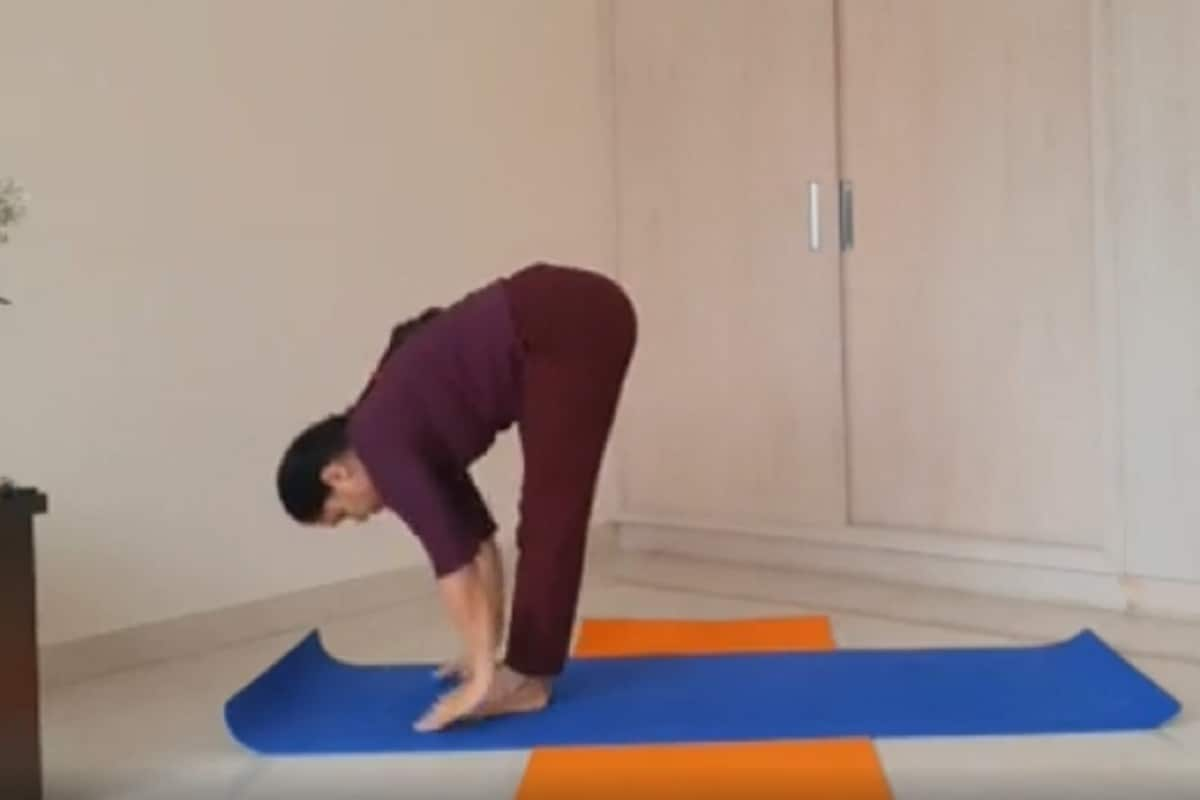 At the Live Yoga Session, Yoga Expert Savita Yadav today explained and demonstrated how to do many small exercises ranging from Marjari Easy and Surya Namaskar. Easy to practice for winter is a good practice because it removes body stiffness. After this, take steps for warm-up. Surya Namaskar is considered the most powerful among all yogasanas. Surya Namaskar is a yoga that keeps you physically and mentally healthy. Very few people know the right way to do Surya Namaskar. Let's know the correct method of doing these asanas …
Marjari posture: Marjari Asana is a forward and backward yoga posture. Cat walk is famous all over the world, but we discuss about cat pose in yoga posture class. This asana is beneficial for your body in many ways. This asana gives a good stretch to the spine. With this, it gives relief in back pain and neck pain.
Surya Namaskr: Surya Namaskar is considered the most powerful among all yogasanas. Surya Namaskar is a yoga that keeps you physically and mentally healthy. Very few people know the right way to do Surya Namaskar.
Read this also – These 5 Yogasanas will overcome laziness, keep you tight and activePalmistry: To do this asana, take a deep breath and raise both hands upwards. Now, while bending the hands and waist, tilt both arms and neck also backwards.
Handmade posture: In this posture, while exhaling, slowly lean forward towards the bottom. Rotate both your hands near the ears and touch the ground.
Horse Steering posture: In this posture, keep your palms on the ground, take the right foot backwards while breathing and keep the left foot up by bending from the knee. Lift the neck upwards and stay in this position for a while.
Balancing posture: For balance posture, sit on your knees and keep the palms under the shoulders. Now raise the buttocks and straighten the knees. The arms will be straight and center the eyes at one point in front.
Mountain posture: While doing this asana, take the left leg back while breathing and keep the whole body in a straight line and keep your hands straight on the ground.
Ashtanga Namaskar: While doing this asana, keep both your knees on the ground and exhale. Raise your hips upwards and touch your chest and chin with the ground and stay in this position for a while.
Bhujang Asana: While doing this asana, slowly move your chest forward while exhaling. Keep hands straight on the ground. Tilt the neck backwards and keep both the legs upright.
Breathing:
Lie on the mat directly on your back and close your eyes. Keep your feet relaxed and relaxed. The soles of the feet and fingers should be upwards. Place the palms upwards keeping the hands next to them. Focusing on every part of the body from the feet, slowly exhale in and out. Slowly reduce it. When there is relief in the body, then close the eyes and rest in the same posture for a while.