Health
Be careful while choosing a toothbrush, these 5 tips will work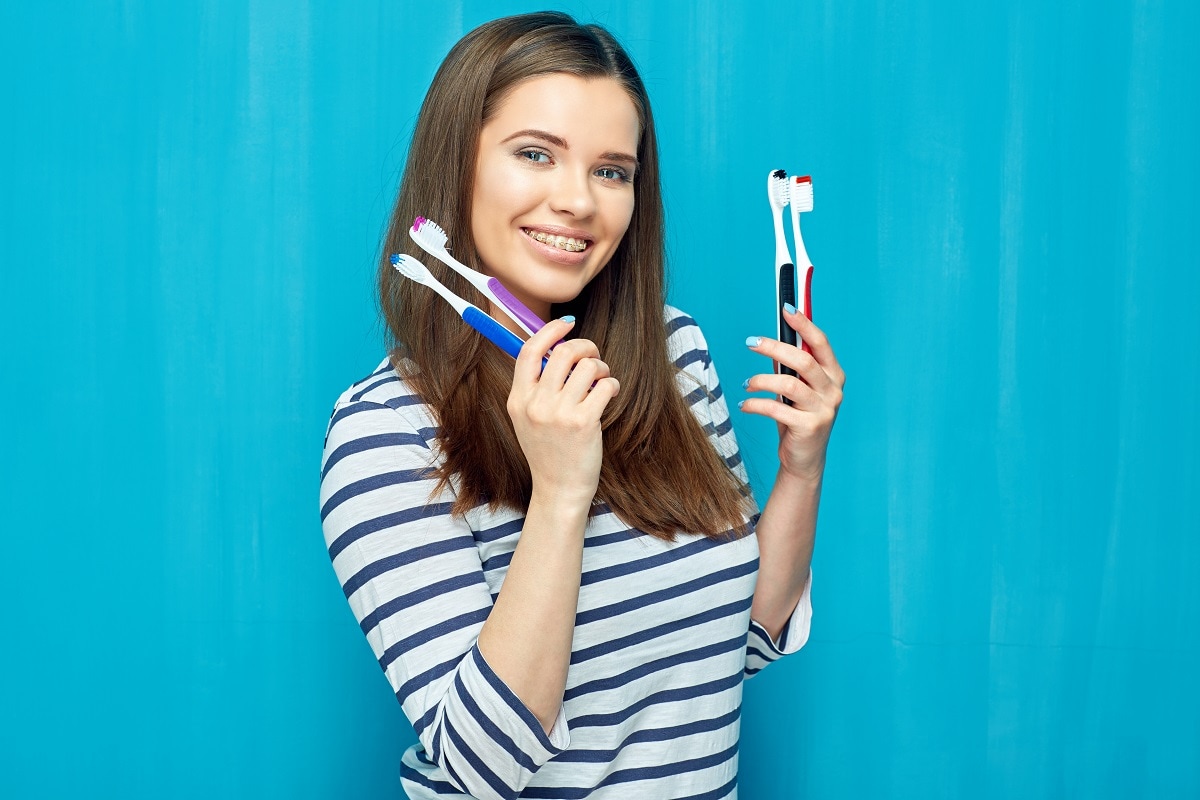 When buying a toothbrush, be sure to keep a few things in mind. Image / Shutterstock
Hardly, while buying a toothbrush, you have noticed that which toothbrush will be more right for you and what is its expiry date.
Everyday we use many things. One of these is also our toothbrush. But this is as important as cleaning our teeth. Equally, there is a need to keep in mind how our toothbrush should be and how long we should use it. Many times we use it till the toothbrush is worn out. In such a situation, we must know what is the expiry date of a toothbrush. Hardly before buying it, you have noticed that which toothbrush will be more right for you and which toothbrush will be able to clean your teeth and your whole mouth properly. Negligence should not be taken while buying a toothbrush. Sometimes choosing the wrong toothbrush can be helpful in promoting many diseases related to teeth.
Change toothbrush in three to four months
BuddyDental According to a report of the toothbrush is very important for oral health. At the same time, the right choice is also very important. In this case, you should change your toothbrush every 3 to 4 months. Also, when buying a new toothbrush, you should choose the right brand. Choosing the right toothbrush can greatly improve your oral hygiene, so look for a toothbrush that meets these criteria.
read this also – Know these 5 secrets, which are necessary for good sleepChoose a toothbrush with soft bristles
Also you should opt for a toothbrush with soft bristles. It will be easy to use on the edges of your teeth. A very hard toothbrush will not be helpful in cleaning your teeth properly and may cause dirt to accumulate in the teeth. Also, strong bristles can cause damage to the gums. In such a situation, it is important that you choose a brush that is better for your gums as well.
This is how to take care of your toothbrush
After using a toothbrush, do not just keep it there, but keep in mind that you keep your toothbrush only when it dries well. There are many types of germs and fungi in your toothbrush that do not flourish, so keep your toothbrush for some time. So that its water drains out and it dries up.
read this also – Over-eating can make you sick, these 7 tips will relieve you
Buy long handle toothbrush
Buy a toothbrush with a cap there. So that when the brush is dry, it is put on the cap. This will keep this dust from the soil. Buy a toothbrush that does not reduce the length of the handle. Only then you will be able to use it easily.
Choose small brush
When buying a toothbrush, it is better to choose a small and round-headed brush. Such brushes reach the corners of the mouth easily and the teeth will be cleaned properly. At the same time, if you buy a big brush, it will not reach the corners in the mouth and there may be dirt in the teeth and gums.