Health
Coronavirus: Can an infected person be corona positive again, know important things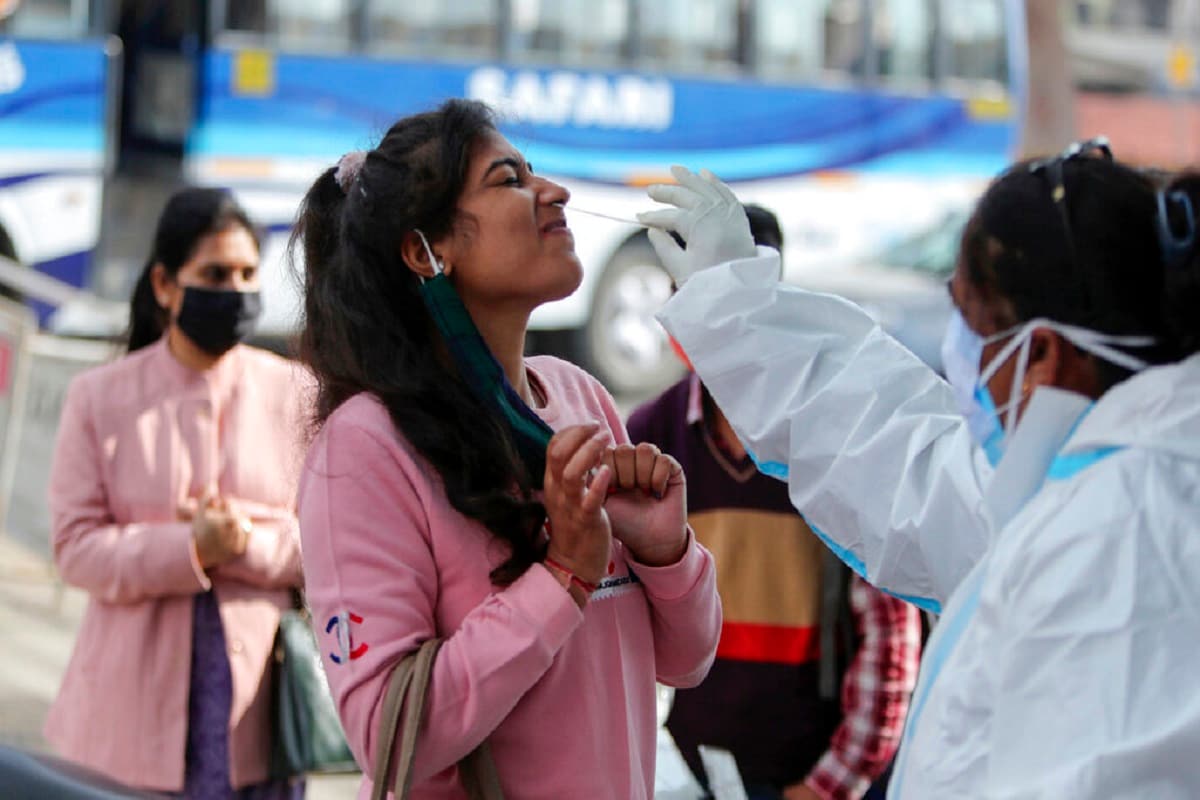 People who are already suffering from a serious illness may have other problems after recovering from corona.
Some doctors believe that once the person is re-infected with the coronavirus infection, it can become more serious.
As soon as the coronavirus epidemic comes, scientists from all over the world are doing research on it. New things are coming out in these research. Many people who have been cured of the corona virus have a question in their mind that can they be infected with this virus again? Let us know what doctors and scientists say about this and what the research done by them tells.
Can Corona be infected again?
According to myUpchar, there are many people who are getting infected again after recovering from the corona virus. Some doctors believe that after the corona virus is cured of infection, when the person is re-infected it can become more serious. On the other hand, some experts say that herd immunity develops when many people have corona virus, which again reduces their risk of corona virus much earlier. However, it has been around a year since the corona virus epidemic occurred, so many studies are yet to be done on it. According to the research that has been done on this virus so far over a period of 8 months, the Corona virus is behaving like other old viruses.Re-infection may reduce the risk
Many scientists believe that herd immunity develops in people after the corona virus vaccine. If this virus attacks a person again, it will reduce the risk of infecting them, because T-cells develop in a person after being infected with a virus and it works for a long time. , Which if re-infected, these cells help in fighting the virus.
Problems after recovery from corona
Most of the people who have recovered from Corona are seeing many types of side effects. In some people, fatigue persists even after recovering from corona. Actually, the reason is that when immunity fights against the virus, it becomes weak, due to which the person starts feeling tired. There have also been cases of lung damage in many people. At the same time, some people need to have a lung implant due to the lung becoming completely defective.
Already weak immunities are at greater risk
According to myUpchar, people who are already suffering from a serious illness may have other problems after recovering from corona. The immunity of patients with physical problems is already weak, so the corona virus can attack them severely.Our article for more information, Symptoms, causes, prevention and treatment of corona virus infection Read. Health related articles on News18 are written by myUpchar.com. MyUpchar is the country's first and largest source of verified health news. In myUpchar, researchers and journalists, along with doctors, bring all the information related to health for you.
Disclaimer: The information in this article is for educational purposes in relation to certain health conditions and their possible treatment. It is not a healthcare, screening, diagnosis and treatment option offered by a qualified and licensed physician. If you, your child or someone close is experiencing any such health problem, which is mentioned here, contact the doctor as soon as possible. Do not use the information given here for diagnosis or treatment of any health related problem or disease without expert advice. If you do this, neither myUpchar nor News18 will be responsible for any possible loss to you in such a situation.