Health
How to get rid of the smell of sweat Learn its reasons and ways to avoid it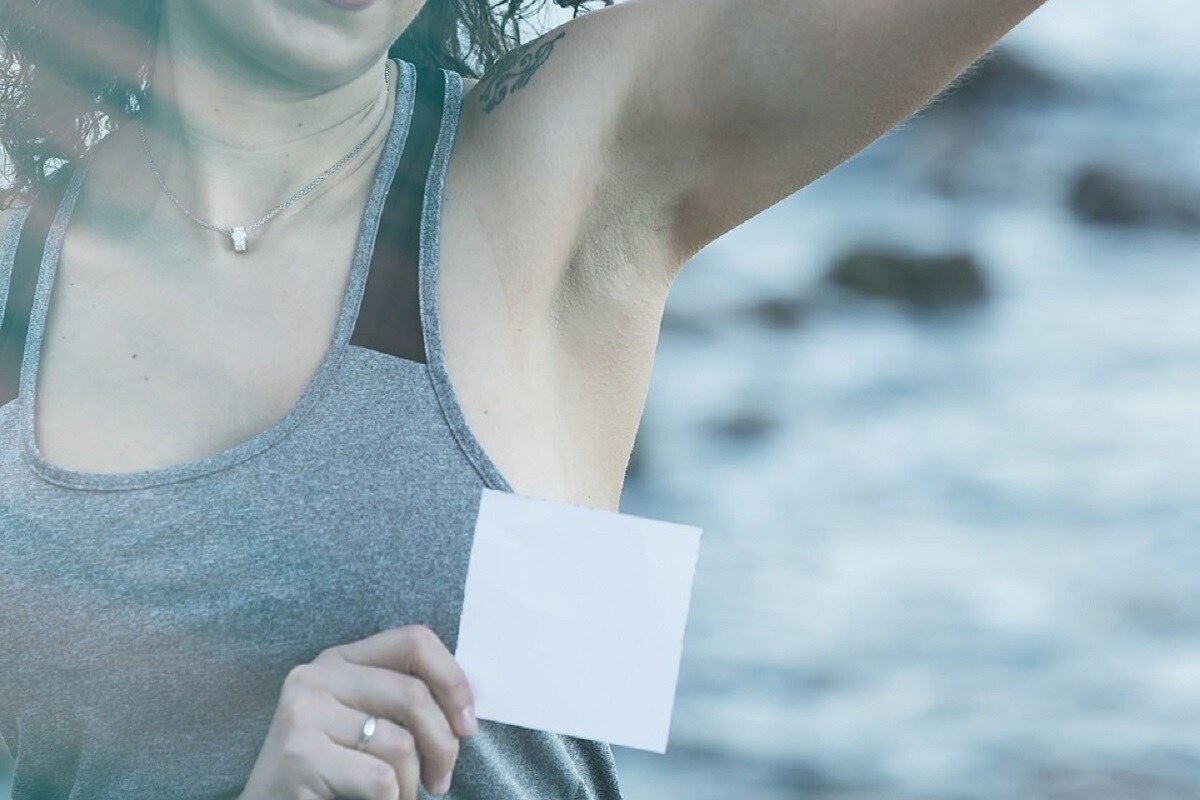 Sweating is very common during the summer season, but the problem becomes serious when Smell starts coming out with sweat. When this happens, no one wants to sit around you, and even if someone sits down, keep a napkin on your nose. In such a situation, shame is justified. To remove the smell of underarms, you also take a shower, but despite that, after a while, the same condition is restored again. If this happens to you too, then here you can know what the reason is and how it can be found.
Why does sweat smell
The smell of sweat is entirely dependent on our hygiene habits and food. When more caffeine intake occurs in the body than water and you do not take a regular bath, then such habits become the reason for the smell of sweat. times of India During a conversation with Skin Expert Dr. Yamuna Pai said that sweating is a normal process that comes out of the body due to workouts, stress or heat, but when it mixes with the bacteria on the skin it becomes stinky. Let us know that dead skin bacteria present on the skin are the place of flourishing which if not cleaned daily then it starts to stink.
Read this also: Know why it is important to consume lukewarm water even in the summer season
What to keep in mind
Include healthy and balanced diet in your daily routine.
Use antifungal powder during the day.
– Keep distance from garlic and onion in food for a few days.
– Include fresh fruits, vegetables in food, eat protein and whole grain cereals.
-Use vitamin B complex and zinc supplements.
– Wear cotton clothes.
– Take a shower twice a day.
Eat greens or herbal tea instead of caffeine.
– Drink two to three liters of water a day.
By adopting home remedies, you can get rid of the smell of the underarm.
1. Baking Soda
Mix one teaspoon of baking soda well with lemon juice and keep it on the underarm for 15 minutes. After this, take a good bath. You will get relief from the smell of sweat.
2. Rose water
You can spray rose water on underarms and sweaty areas or clean the underarms with the help of cotton. If you take a bath with a little rose water in the bath water, then it can give relief from the smell of sweat.
3.Apple Cider Vinegar
If the apple cider vinegar is mixed with coconut oil and applied in the affected area, then the use of it will destroy the bacteria in the underarm and the smel will end.
4. Fitkari
Rub the alum on the underarm for three to four minutes before taking a bath and wash it thoroughly. Doing so will not stink from the underarm.
Read also: Using essential oil in this way will increase brain power and reduce stress
5. Tomato
You can also use tomatoes to get rid of the smell of underarms. You remove the tomato pulp and juice and apply it on the under arms for 15 minutes and then wash it well. Do not do this every day. You can do two days in a week.
6. Lemon
Lemon can also be used to get rid of the smell of sweat. To use it, cut the lemon in half and rub it on the underarm for 10 minutes and wash it off. You will stay away from the smell throughout the day.
7. aloe vera
Take a little aloe vera gel and apply it on your underarms at night. Leave it overnight and wash it with water the next morning. There will be relief from the stench. (Disclaimer: The information and information given in this article is based on general information. Hindi news18 does not confirm these. Contact the concerned expert before implementing them.)