Health
Palash flowers have many medicinal properties, know how they are beneficial for health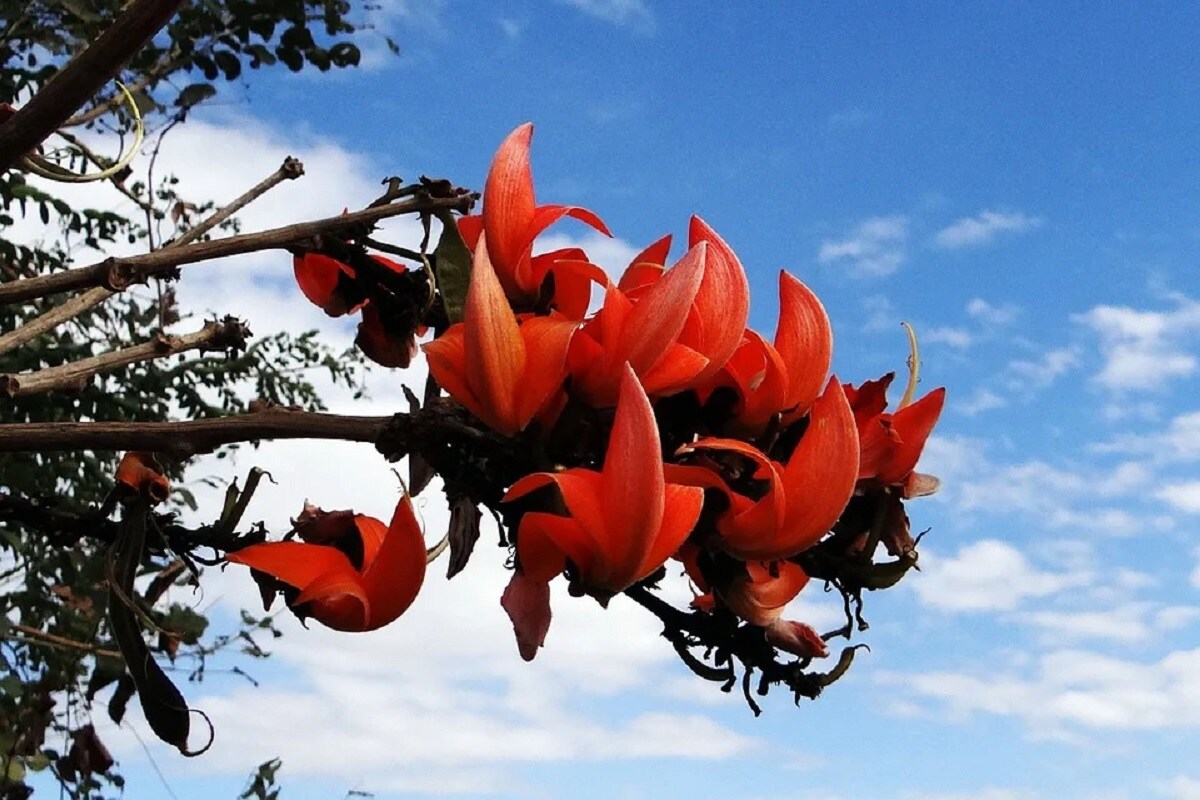 Holi is about to come and Palash (Palash) flowers are out these days. Once upon a time it was used to make the colors of Holi festival. People used to soak this beautiful red flower in water many days before Holi and then boil it and make it color. Holi used to be played with this color and its fragrance used to smell the whole atmosphere. Even today it is used in Holi at places like Mathura, Vandavan and Shanti Niketan. Palash is also known as Tesu in many places. Palash flower also has many medicinal benefits. Medicines of flowers, seeds and roots of Palash tree are made and have been used in Ayurveda since ancient times. Let us know how Palash is used in Ayurveda.
For deworming
Tell you that the anti-worm property is found in the seeds of Palash. In Ayurveda, it has been used to grind its seeds and destroy the stomach worms. If the powder of Palash seed is eaten regularly then the worms of the stomach get destroyed. You can eat it on empty stomach in the morning with a teaspoon of honey.
Stomach problemPalash flower has an astringent property which helps in stomach problems. It is also used to cure problems like dysentery and diarrhea. If you consume it daily, then all kinds of stomach problems can be overcome.
Read also: Not only for the skin, aloe vera is beneficial in many things, know its 7 benefits
In diabetes
If you are suffering from diabetes and are struggling with high blood pressure, then it is possible to treat it with Ayurveda Palash leaves. Palash leaves have a ticka property which also reduces phlegm and bile.
In skin problem
If paste of Palash seeds is applied on the skin, it cures eczema and other skin diseases. This paste is also effective in curing the problem of itching and dryness. The astringent properties present in it are extremely beneficial for the skin.
Useful in vaginal infections
If you are suffering from any type of vaginal infection, then use the decoction prepared from Palash leaves regularly. It is effective in curing leucorrhea (white or yellow vaginal discharge) and vaginal infections.
Read also: If you are troubled by the pain of migraine, then follow these home remedies, you will get relief
Heal wounds
If you have a wound, then drink a decoction of Palash seeds. It has healing properties which help in healing the wound. They heal the wound, stopping the bleeding of the wound. To use it, take a palash flower and grind it coarsely with rose water. Now apply it on the wound. (Disclaimer: The information and information given in this article is based on general information. Hindi news18 does not confirm these. Contact the concerned expert before implementing them.)