Health
World Sleep Day: World Sleep Day is being celebrated today, know how long Indians sleep every day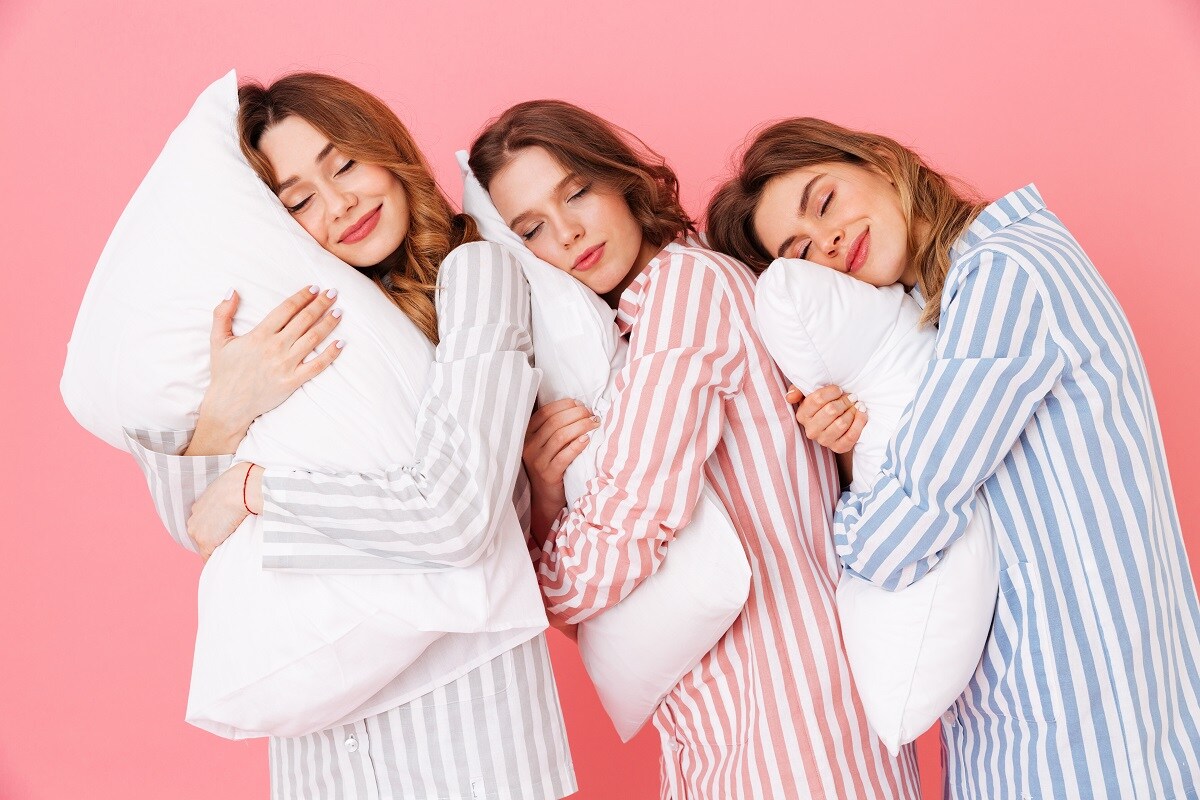 World Sleep Day:
As much breathing is necessary for a person to be alive, it is equally important to have the right sleep. Often we are less concerned about sleep health, but along with the health of the body, sleep health is also important to be right. To express its importance, World Sleep Day is also celebrated. Although there is good news for Indians this year about sleep health, there have been signs of improvement in their health. Let's know how to improve our sleep health and many other things related to it.
Indians have started sleeping till 10 o'clock:
Indians seem to have started taking bedtime advice seriously, as they have completed one year of working from home since late 2019 due to the Kovid-19 panademic and it has helped us to live and Has changed the way things work.The Great Indian Sleep Scorecard (GISS) 2021 Shows signs of improvement in sleep health. However GISS also states that 92% of Indians still look at their phones before sleeping. According to the Indian Sleep Scorecard (GISS) 2021, there has been a 100 percent increase in the number of people going to bed before 10 pm. This trend of early sleeping is highest among 18-year-olds, of which 50 per cent are now going to sleep before 10 pm, whereas in 2020 they were only 22 per cent. not only this There has also been a decline in the number of sleepers after midnight. They have come down from 28 to 26 percent.
Interestingly, this year 24% of the people said that they are afraid of insomnia. While last year their figure was only 19 per cent. These results are based on the data of 16,000 respondents, who are living in 18 cities of India and whose age is from 18 to 45 years. They were surveyed from March 2020 to February 2021. Overall, Indians have been paying more attention to their sleep since Korana is pandemic, as 42% in the survey said that the better quality of the mattress would increase their sleep quality. Whereas last year, the number of people who believed like this was only 22%. However, screen addiction still remains a dreaded problem, with 92% saying that they look at their devices before going to bed. read this also: This is how Ruthi Nindia Rani will come …

Also know World Sleep Day:
The Friday before the Northern Hemisphere spring equinox since 2008 (the Friday before the northern hemisphere vernal equinox) World sleep society Celebrating World Sleep Day The first World Sleep Day was observed on 14 March. The first sleep day slogan was – Sleep Well Leave Fully Awake (Sleep well, live fully awake). In the year 2021, it is falling on Friday 19 March and its slogan is – Regular Sleep, Healthy Future (Regular Sleep, Healthy Future). The purpose of celebrating this day is to celebrate the benefits of good sleep and to make people aware of the problems, diseases and its treatment and prevention due to lack of sleep. On this day, there are many types of programs along with educational discussions, presentations, presentations on this subject around the world. World Sleep Day is also celebrated on online platforms.
Why sleep is important
The way the importance of food and exercise to keep a person fit and healthy cannot be denied. Similarly, sleep also has an important place in human life. According to a study, for a person to stay healthy, it is necessary to sleep for 6-8 hours daily. If you do not sleep properly then the risk of heart diseases, depression and diabetes increases.
read this also: Do you know that sleeping early is a risk of heart attack, study revealed
Sleep is dependent on jeans:
A man's sleep depends on his jeans. Who should sleep so much, it depends on the jeans. It is generally recommended for adults to get seven to nine hours of sleep a night, but athletes should sleep for 10 hours, this can improve their performance, as it can help restore energy and repair muscles in their body. Helps. Although children sleep more than adults. A newborn sleeps 14 to 17 hours.